Partners
At Blue Skies Global we recognize the importance of maintaining business relationships with other companies who specialize in servicing the aviation industry. As such we would like to recognize a few of our Preferred Vendors whose product and services meet the high standards that we believe our clients deserve.
Niche Design
Niche Design offers the design and production of quality, high-end custom architectural millwork. The company was launched by Maroo Nahikian and has been in business for more than 15 years. Niche Design has a full service facility that offers consultation, engineering, design, drafting and fabrication of commercial and residential millwork.
Niche Design and Blue Skies Global working together have developed a keen understanding of the specific needs of our clients in the aviation industry. We recognize the importance of producing a superior product within the strict timelines under which our clients operate.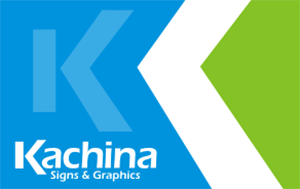 Kachina Signs & Graphics
Richard Deninno and the staff of Kachina Signs & Graphics maintain a commitment to quality work and outstanding customer service. Kachina Signs & Graphics has been providing signature graphics to their clients in the aviation industry for nearly twenty years. Their products can be found in more than 200 cities throughout the United States, Mexico, Latin America and Europe. Kachina Signs & Graphics can be found at www.kachinasigns.com.

Signs Now
Founded in 1986, Signs Now is an industry pioneer and leader in professional graphics solutions, providing high-quality, global sign and graphics products for a diverse clientele. Signs Now has nearly 200 franchise locations in the United States, Canada and the United Kingdom. With a proven business model and high success rate, Signs Now is the original developer of the fast turnaround sign business. The company continues to build upon their solid foundation to adapt to the new technology and continually changing needs of the business world.
The Las Vegas branch of Signs Now is owned and operated by Terry Whalen. Terry brings over 25 years of experience to the table and takes a personal hands on approach to all of our sign needs. The close proximity of Blue Skies Global and Signs Now Las Vegas provides us with the opportunity to personally inspect each and every sign prior to it shipping out to our clients. For more information about Signs Now please visit their website at www.signsnowlasvegas.com.
In The Field
Vincent Bonomo
Lead Field Advisor/Safety Manager
Las Vegas, NV
Nicholas Bonomo
General Foreman/Certified Locksmith
Las Vegas, NV
Maroo Nahikian
Design Engineer
Saginaw, MI
Chris Pieski
Production Superintendent
Saginaw, MI
Neil Bunting
Project Manager/Estimator
Saginaw, MI
Martin Roznowski
Creative Scenic Display Specialist
Saginaw, MI
Dave Verrault
Field Advisor
Boston, Ma
Randy Weisbarth
Field Advisor
Seattle, WA
Daniel DesJardins
Field Advisor
Los Angeles, CA
Jim Terry
Field Advisor
Las Vegas, NV
Jim Atkins
Field Advisor
Portland, OR
Michael Bratichak
Field Advisor
New York City, NY